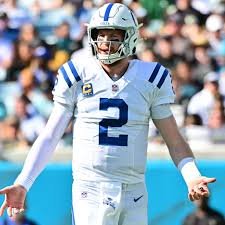 Carson James Wentz is an American football quarterback for the Indianapolis Colts of the National Football League. Wentz played college football at North Dakota State, where he won five NCAA FCS national championships.
Carson Wentz: Trade grades| Trade details conditional pick
Trade grades:
Carson Wentz was transferred from the Colts to the Commanders on Wednesday, the quarterback's second trade in 13 months and an indictment of where his once-promising career now stands.
The former Eagles quarterback was ticketed for the NFL's MVP award in 2017 before his ACL tear, and in the years following that injury both his game and his reputation took repeated hits.
Initial reports of Wentz's abrasive personality and lack of leadership skills were treated with skepticism in Philly, but eventually the noise grew too loud – and now it seems Wentz's departure from Indy was thanks at least in part to the same problems.
Trade details conditional pick: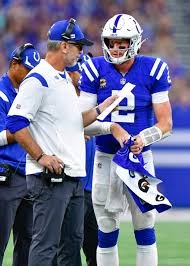 A year after trading first- and third-round draft picks for Carson Wentz, the Colts have parted ways with their starting quarterback, reportedly agreeing Wednesday to send Wentz to the Commanders as part of a swap of future picks. The ex-Eagles standout wasn't necessarily bad in 2021, but his poor finish inspired team owner Jim Irsay to headline an internal push for a quick divorce, which instantly saves the Colts $28 million. 
Former sixth-round pick Sam Ehlinger and former Jets fourth-rounder James Morgan are still in the Colts' QB room. But with coach Frank Reich and general manager Chris Ballard looking to return to the playoffs after missing out in 2021, another name will almost certainly be added. 
The 49ers have all but confirmed they'll be dealing the former Super Bowl starter as they transition to the Trey Lance era, and Garoppolo has proven he can be the point guard Indy wanted Wentz to be in 2021. Be efficient. Lean on the run and defense. Get to the playoffs. That's been Jimmy G's M.O. The issue is, he's rarely stayed healthy (and is currently rehabbing from shoulder surgery), so this move — which would involve paying at least some of Garoppolo's $25M cap hit — comes with a fair amount of risk.