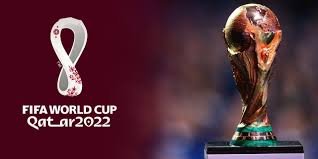 This is the first world cup ever in Arab world and launched biggest campaign. It will be broadcast on Sports 18. Today we will discuss about Qatar: World cup alcohol ban| Bans alcohol in stadium
Qatar: World cup alcohol ban| Bans alcohol in stadium
As per the statement of Fifa world cup the alcohol are not allowed and sold in Stadium. Two days ago this announcement is done. 
Tournament details
Host country
Qatar
Dates

20 November

 – 

18 December

Teams
32 (from 5 confederations)
Venue(s)
8 (in 5 host cities
World cup alcohol ban
The smallest country host the biggest world first ever time in Arab. There is a restriction regarding the alcohol in Stadium. No one will buy or sell. This is officially announced by FIFA. 
It launched its largest campaign ever with activities for Budweiser and other brands in over 70 markets and 1.2 million bars, restaurants and retail outlets.
Bans alcohol in Stadium 
Information were only released in September, just 11 weeks before the first kickoff, suggesting how fraught the talks must have been. FIFA's Friday statement said non-alcoholic beer would still be sold at eight stadiums, while champagne, wine, whiskey and other liquors would still be served in luxury hospitality areas of the arenas.