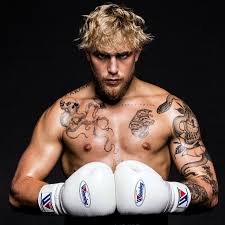 Jake Paul and Floyd Mayweather did not fight each other. However, Jake Paul's brother, Logan Paul, did fight Floyd Mayweather in an exhibition boxing match on June 6, 2021. The fight ended in a draw, meaning that no winner was officially declared. Mayweather, who is one of the greatest boxers of all time, was expected to easily defeat Logan Paul, who has much less experience in the sport. However, Logan Paul managed to survive all eight rounds and even landed some shots of his own, which was considered a moral victory for him.
Biography
Jake Paul is an American social media personality, actor, and professional boxer. He was born on January 17, 1997, in Cleveland, Ohio. He grew up in a family of entrepreneurs, and his older brother Logan Paul is also a popular YouTuber.
Jake Paul began his career on social media, particularly on the video-sharing platform Vine, where he gained a large following for his comedic videos. He later transitioned to YouTube, where he continued to gain a massive following, particularly among teenagers and young adults.
In addition to his social media presence, Jake Paul has also pursued acting and has appeared in a number of television shows and movies, including the Disney Channel series Bizaardvark and the film Airplane Mode.
In recent years, Jake Paul has also ventured into professional boxing. He made his professional debut in 2020, winning his first fight against fellow YouTuber AnEsonGib. He has since won all of his professional fights, including a knockout victory over former MMA fighter Ben Askren in April 2021.
Jake Paul has been known for his controversial behavior, including posting offensive content on social media and getting involved in public feuds with other celebrities. Despite this, he has maintained a loyal fanbase and continues to be a popular figure on social media and in the entertainment world.
Win & Losses fights
In January 2020, Jake Paul made his professional boxing debut against fellow YouTuber AnEsonGib and won the fight by TKO (technical knockout) in the first round. Later that year, he defeated former NBA player Nate Robinson by knockout in the second round of their fight in November 2020.
In April 2021, Jake Paul faced former MMA fighter Ben Askren in his most high-profile fight to date. He won the fight by knockout in the first round, improving his professional record to 3-0.
It's worth noting that Jake Paul's opponents in his professional fights so far have not been experienced professional boxers, and have been criticized by some for their lack of boxing skills.
However, Jake Paul has shown improvement in his boxing abilities and has expressed his desire to continue fighting and facing tougher opponents in the future. It remains to be seen how he will perform against more experienced and skilled boxers.